News on Catering Services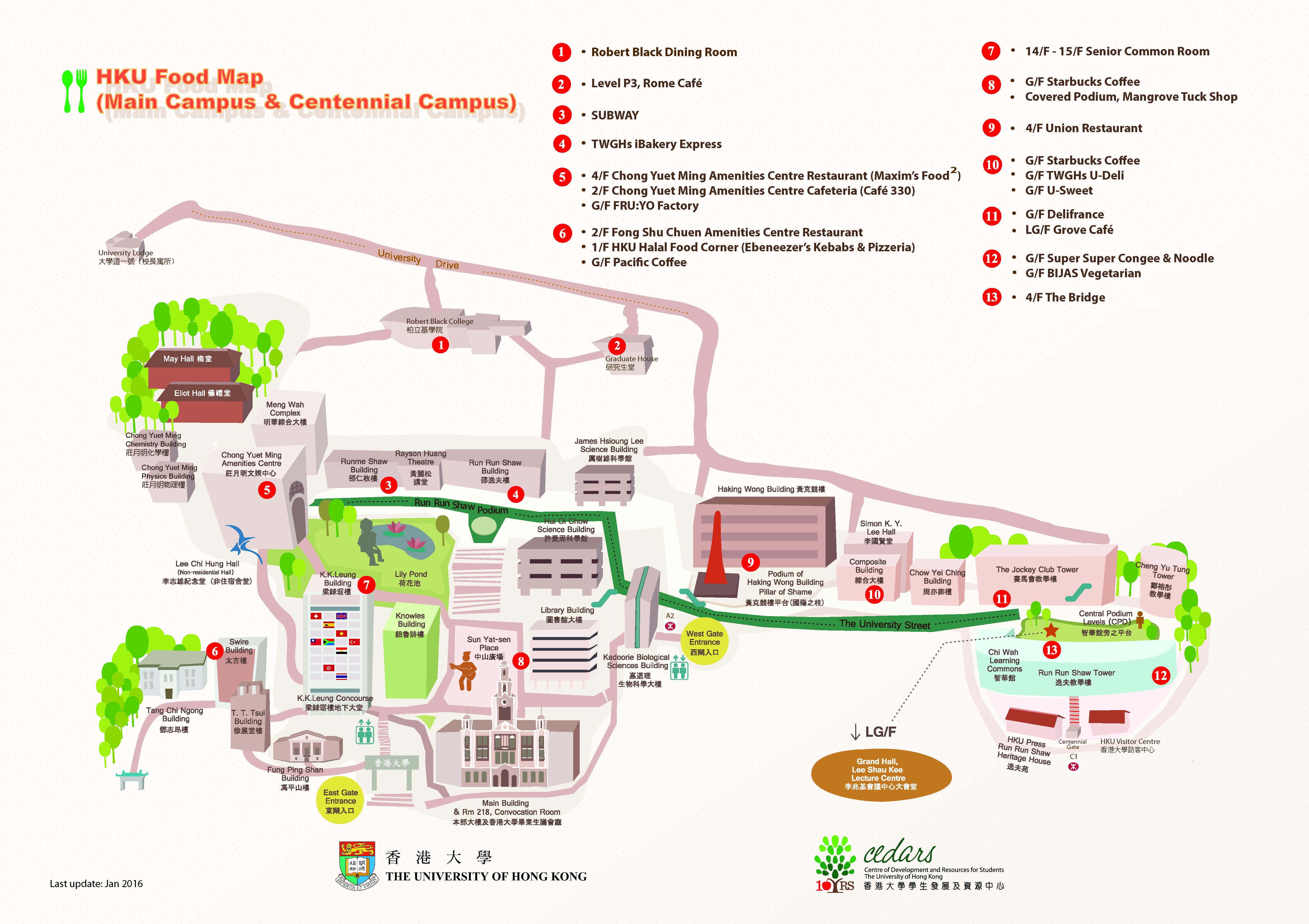 Where are the outlets located?
(QR Code to HKU Food Map)
February 2014
Dear Students and Colleagues,
Subway – Declaration of Azodicarbonamide-Free Bread
Referring to the recent news coverage on the use of azodicarbonamide – an additive that is not supposed to be found in food for human consumption and may be potentially harmful to human (causing allergy, respiratory symptoms and asthma) upon consumption at high level, in bread served in Subway outlets in the North America region, Subway Hong Kong Headquarter has recently made a formal declaration that the bread served in all Subway outlets in Hong Kong (including the outpost in HKU) comes from another source (i.e. New Zealand) and does not contain even a trace amount of azodicarbonamide. Their products are therefore totally safe for human consumption. CEDARS will keep the University community inform of the latest update on this matter, if any.
Thank you for your attention.
<February 25, 2014>
January 2014
Dear Students and Colleagues,
HKU CATERING: SPECIAL OPERATION HOURS OF CAMPUS CATERING OUTLETS DURING CHINESE NEW YEAR 2014
Please refer to the following link for the special operation hours of campus catering outlets during Chinese New Year 2014.
<http://cedars.hku.hk/catering/news/Notice2014_CNY_Operation_hours.pdf>
Colleagues in University Offices may print out these information for your notice boards, if necessary.
Should you have any query regarding the above arrangement, please free feel to contact the Catering Manager, Mr. Sam Poon at 2859-2285 or email catering@cedars.hku.hk.
Thank you very much for your attention and may I wish you all a very healthy, fruitful and prosperous Year of the Horse!!
<January 25, 2014>